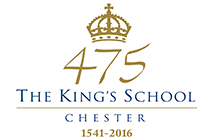 13 Dec 2012
Pupils donate food to the Trussell Trust Food Bank Appeal
---
Jemimah Beardwood (L6ER) has organised a Trussel Trust foodbank appeal in School. Forms were set the challenge of competing against each other to see who could return the most non-perishable foodstuffs.
The response has been brilliant and there is an impressive amount of food at the back of the Gallery ready for the Trussel Trust to collect tomorrow. This winning form was ShML, donating a staggering 134 items. Other outstanding contributions came from L6AM with 82 items, RmSC with 72 items, and 4PN with 69 items.
What do foodbanks do?
Every day people in the UK go hungry for reasons ranging from redundancy to receiving an unexpected bill on a low income. Trussell Trust foodbanks provide a minimum of three days emergency food and support to people experiencing crisis in the UK. Last year the network fed over 128,000 people.
All food is donated by the public and sorted by volunteers. Frontline care professionals such as doctors and social workers identify people in crisis and issue a food voucher. Clients receive three days of nutritionally balanced, non-perishable food in exchange for their food voucher. Foodbanks also make time to chat and to signpost clients to other helpful services.
Foodbanks help prevent crime, housing loss, family breakdown and mental health problems. A simple box of food makes a big difference.
The Trussell Trust partners with churches and communities to open new foodbanks right across the UK. With over 250 foodbanks projects launched, the Trust's goal is for every town to have one.