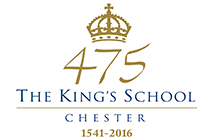 13 Dec 2012
Football fixtures - Saturday 15 Dec
---
We are hopeful that fixtures will be on this Saturday as there is a forecast for significantly warmer weather during Friday, both during the day and overnight.
Please note that the U12a and U12b fixtures, along with the 2nd XI match, are now away at Altrincham.
All other fixtures are at home (1st, 3rd, U15, U14, U13a, U13b).
We will do the usual pitch inspection at 7am on Saturday, with a message posted and tweeted by 7.30am.  We hope to be able to advise about the away games at the same time, though we are obviously in the hands of the staff at Altrincham. 
Please contact RIL at school if there are any questions.