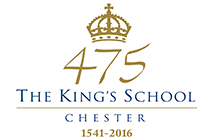 27 Feb 2013
Success for Arran at the Cranmer Awards
---
Arran Fearn (RmLB) travelled to Macclesfield on Saturday 15th November to take part in the Cranmer Awards, the Chester Diocese Regional competition.
The Cranmer Awards are an annual competition run by the Prayer Book Society to introduce young people to the 1662 Book of Common Prayer - the bedrock of the Anglican Church.
Entrants from across the county read or recite a passage of their choice, 3-5 minutes in duration, from the Book of Common Prayer. Local heats are held around the country, and the winners of the heats go through to the National Final where competitors must recite their chosen passage by heart.
Arran read The First Sunday in Lent; Collect, Epistle and Gospel. Arran won his category 11 - 14 years and was awarded £100 prize (to be split between himself and Chester Cathedral), a medal, and the honour to represent The Chester Diocese in the National competition in York.
In the National Competition, Arran performed in front of the Lord Archbishop of York, John Sentamu. Arran read Magnificat, the Nunc Dimitus, and the Gospel appointed for the Second Sunday after The Epiphany. The standard was extremely high, and despite being the youngest in the competition, Arran recited his three readings beautifully and with sincerity, and won the competition!
Arran was also invited to take part in a live interview on BBC Radio Merseyside on Sunday 24th February to discuss his role in the Cranmer Awards.