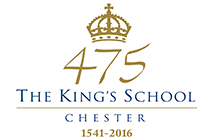 University Guidance
The Higher Education landscape is an ever changing one that has undergone, and continues to undergo, profound change. For students to be as well prepared for their university application as they can be it is essential that they are given the knowledge to best navigate their way through the myriad of courses and universities on offer. King's Sixth Form aims to provide this through a variety of different ways that will enable students to make wise and informed decisions regarding their plans for Higher Education. We have a good track record of students achieving both a strong number of offers at a time of high competition (3.8 per student in 2011 (not including medicine, veterinary and dentistry)) as well as offers from some of the country's top universities (12 Oxbridge offers in 2011) and top courses (9 offers for medicine, veterinary and dentistry in 2011).
University Advice
Our aim is to help every student to gain a place in Higher Education either at the end of the Upper Sixth or, if a student chooses to, following a gap year. In order to achieve this we offer comprehensive and expert advice at every stage of the applications process. Unlike many schools we start the process of university application early in the Lower Sixth in order that students can give themselves the best chance of success.
University Application Timetable
Lower Sixth
| | | |
| --- | --- | --- |
| November | - | Higher Education Evening Presentation to students and parents |
|   | - | Oxbridge Presentation Evening to students and parents |
| December | - | Centigrade Tests (careers and university guidance) |
| January-March | - | Individual Interviews with Head of Sixth Form and every Lower Sixth student |
| June | - | Higher Education Days |
|   | - | UCAS Higher Education Convention |
Upper Sixth
| | | |
| --- | --- | --- |
| September | - | UCAS Predicted Grades |
| October | - | Deadline for all King's Sixth Form UCAS Applications |
Form tutors, subject tutors and the Head of Sixth Form, people who know each student well, are key to this successful support and advice service. We have considerable experience and a proven track record of success in guiding students' applications to universities, including Oxford and Cambridge for which we have a separate preparation program which commences in January of the Lower Sixth.
All students are encouraged to make their electronic UCAS applications by October half-term to improve their chances of offers. We also have a well-stocked careers and HE library in school which is available to all Sixth Formers throughout each working day as well as after school.
By working with individual students we help them to...
develop their knowledge, skills and abilities
make well-informed and realistic choices
become effective decision-makers
manage and exploit opportunities
Oxbridge, Medicine, Veterinary and Dentistry
In order to support students in their application for these courses there are separate programs of support. For Oxbridge this includes allocation of a staff supervisor in the subject being applied for who meets weekly with the student to discuss work, offer readings and give guidance and assistance, where necessary, for any entry examinations. A trip to Oxford and Cambridge universities is also offered to help inform student decisions.
Medicine, veterinary and dentistry applicants are supported with entry test preparation, where necessary, as well as advice in organising work experience and mock interview work.
Experience outside the Classroom
In the ultra competitive environment of university applications we know how important it is that students can show their interest in subjects outside of the classroom. King's offers a multitude of opportunities in relation to this at Sixth Form level including advanced clubs in Chemistry and Physics, the Socratic Dialogue (Philosophy based club), Model United Nations, ISMs (discussing such paradigms as fascism, socialism), debating and, for those who wish to gain a further qualification, the Extended Project which enables students to produce a 5000 word essay on a subject matter of their choice. These experiences also enable our students to develop their soft skills for university, developing confidence and higher level thinking as well as talents of oration and discussion necessary for top universities.