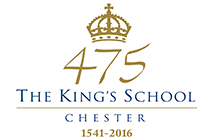 19 Dec 2012
Annual Physics trip to CERN
---
The annual physics department visit to CERN, the European Laboratory for Particle Physics, took place from 2nd to 5th December 2012 and 19 upper sixth students travelled to Switzerland, accompanied by Dr. Bosworth and Mrs. Lydon.
On the first morning, a conference led by Mark Tyrell, one of CERN's official guides, gave pupils an overview of the structure of CERN, a unique international organisation, and its 58 year history. They then crossed the border into France to visit the control room of the Large Hadron Collider (LHC) which smashes protons into each other at near light speed, and donned their hard hats to descend 100m underground to the service cavern of the CMS experiment. This giant particle detector has detected and measured the debris from the proton collisions to piece together the evidence for the Higgs Boson, which lead to the announcement of its discovery in July 2012.
In the afternoon, pupils were given an overview of the physical principles of detector and accelerator operation by Katharine Leney, formerly of Liverpool University, and now at the University of the Witwatersrand in Johannesburg.  Students saw detector modules, were tested with puzzles and bribed with chocolate in a busy session as the snow fell outside. Kate Shaw, of the International Centre for Theoretical Physics in Trieste joined them, and they completed a busy first day by taking in the ATLAS visitor centre and control room.
On the second morning, pupils visited the computing centre to see first-hand how CERN stores and processes the huge volume of data generated by its giant experiments. At the heart of this endeavour is the network of 100,000 computers worldwide in a project known as the 'Grid', with CERN at its heart. Pupils were grateful to Tony Cass, of the IT division, for giving up his time to give them this special visit.
A tour of the Microcosm followed, which has interactive demonstrations, exhibits of past experiments and documentaries about CERN's Nobel Prize winners, and then the Globe (a wooden structure which was given to CERN to mark its 50th anniversary in 2004) which houses some further exhibitions (and has very comfortable chairs).
Pupils dined well in the evenings, at Dr. Bosworth's favourite Pizza restaurant and of course there was the customary fondue. On the final day, some lucky students were able to tour the United Nations building, whilst others opted to view the city from the tower of the Cathédrale St. Pierre or take in Geneva's most famous landmark, the Jet D'Eau, before returning home.